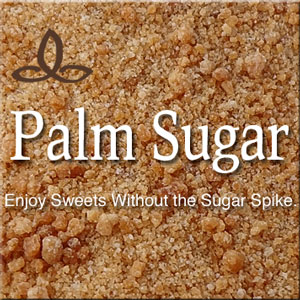 OK, I need to be truly honest
I love sugar, this is my only "concern" (albeit a rather big one) when it comes to being a good slow carb dieter. Darn rule number one!
Yet this is essentially the main reason anyone goes on a slow carb diet: Eliminate the processed carbs, and decrease our insulin response.
This is of course the main goal. If you, like me, have some extra "gut" around the midline this is a sign you have an insulin problem. Why does the slow carb diet work so well? Because it helps to solve this problem.
Since beginning the slow carb diet I have been on a search for a natural, zero calorie sweetener that tastes great and doesn't affect my blood sugars or promote an insulin response. I wrote a blog post a while back about Stevia (our new household favorite) and also about fructose, which interestingly was marketed originally to diabetics as a sugar alternative since it has a low glycemic index and does not cause an insulin response.
This week my wife started talking about Organic Coconut Palm Sugar after watching an episode of Dr. Oz promoting its many health benefits. Calling it the "best new sugar alternative"!
Enter confusion
In my research regarding Stevia I realized that rebaudioside A and stevioside, the common extracts of the Stevia plant used as the sweetener is actually highly processed. Also, many products such as Blue Sky Stevia Soda are made with Truvia (a product of the Coca Cola Company) which binds the ethyl alcohol Erythritol with the Stevia extract Rebiana.
Ethyl alcohol's can cause bloating, diarrhea, and flatulence with initial consumption. They have a Glycemic index of around 7.
Most Stevia products sold these days also contain "fillers" or "bulking agents" a common one being dextrose (i.e glucose). Look at the back of the popular Stevia in the Raw which I have been using lately.. I was shocked!
This begs the question: is processed stevioside with added bulking agents truly all natural? And truly zero carb?
In search for the perfect sweetener
Is there such thing as a "perfect sweetener"? I wonder if it is like the quest for the silver bullet in cancer treatment. The problem is always the same: Chemotherapy and radiation may slow the progression of cancer in the short term, but it may kill you in the long term.
Can the same thing be said about all zero or low calorie sweeteners?
Coconut Palm Sugar:
To be honest I am suspicious of Coconut Palm Sugar. When I heard the GI was low I figured this was an indication that coconut palm sugar must be composed mostly of fructose. Its main component is actually sucrose (table sugar) which is a combo of fructose and glucose. What is confusing is that the GI of coconut palm sugar is supposed to be 35 while that of sucrose is 64. Could this indicate that palm sugar has a higher proportion of fructose than glucose?
According to one article the actual fructose in coconut palm sugar can range from 38% to 48.5%, compare that to High Fructose Corn Syrup which is 55%. Something here doesn't make sense! I question the original studies done on organic palm sugar when calculating the GI.
Many a reference claim that palm sugar has a low GI because of its many vitamins, minerals and amino acids. Can this be true?
What is the GI of my beloved Stevia? Less than 1!
Stevia is still the Best Healthy Slow Carb Sugar Alternative! In my opinion…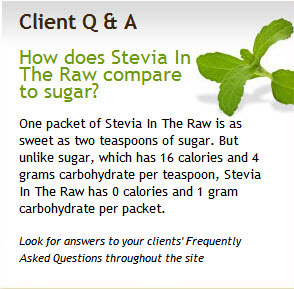 Though it is 200-300 times sweeter than table sugar, stevia is not a sugar. Unlike other popular sweeteners, it has a glycemic index rating of less than 1 and therefore does not feed candida (yeast) or cause any of the numerous other problems associated with sugar consumption. .
With every single episode of Dr. Oz I am further convinced that his show should be outlawed. Although he did give my man Tim Ferriss some face time, the fact that his diabetic diet continues to promote low fat high carb foods, he rolls his eyes at people like Gary Taubes and continues to push product such as coconut palm sugar as the healthy diabetic sugar "alternative"! Come on you are killing me!!!
This ends my Dr. Oz rant.
Anyway, bottom line: If you are looking for a good slow carb sugar substitute that may be the "silver bullet" of sweeteners I think Stevia is where it is at. I need to do a little more research on the refining, processing and extraction of stevioside as well as the use of added bulking agents.
Unfortunately, I just purchased a huge bag of Stevia in the Raw. I will finish this but afterwards I plan on switching to a pure stevia extract with no added bulking agents. This pure stevia extract powder by Kal looks interesting. I am not a big fan of the liquid extract but will probably experiment more to find one that I like.
I don't personally see how Organic Coconut Palm Sugar can fit in with a slow carb diet.
---
Here are some great links:
Stevia: The Journey from GRAS to Grocery MUST LISTEN!!!